SUCCESSFULLY FUNDED!
THANK YOU FOR YOUR SUPPORT! 
What a difference one small building WILL make!
Latest Update 
Thank you for your support. The money raised is now being processed for the construction of the work building for the female artisans.  
For those who missed out on contributing or those would like to continue to support the project during its construction, we are keep 5 rewards open for donations until July 31 as construction will occcur over the summer months.  
Amongst the items that will be purchased with these additional funds are: 
Industrial paper drying racks for drying the freshly dyed paper and the completed products 
industrial paper cutter for bulk paper cutting 
customised adjustments to the handicap workstations
FOR YOUR DONATION you get to choose from some awesome gifts which are handmade either by the Sri Lankan women constructing the shelter, or by other artisanal partners of Knots & Strokes.  
Choose your donation level below and receive corresponding gift. 
Note: You will be contacted after donation to confirm your shipping address and date of gift delivery.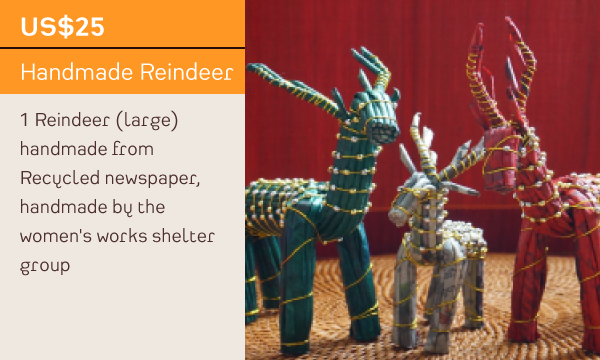 BUILDING DETAILS:   The work shelter will be a permanent 2-story building (16'x12'), constructed of quality brick, concrete, and rebar with rain-storm gutters, a solid foundation and basement (18'x14') so it can withstand the severity of the semi-annual monsoon rains and storms.
The final work space will be equipped with plumbing,  electricity, proper lighting, ventilation, windows and, be large enough to
1) accommodate all steps in the production phase currently performed outside, and
2) space for the work tables for the artisans to create the products. 
Contact [email protected] for any questions relating to this campaign or visit www.knotsandstrokes.com to keep up to date with the project's progress including news and photos.
Thank you for your support!!!!! 
Thank you!
Sharon Vipond
If you would like read the details of the original crowdfunding campaign about the female artisans story click here.